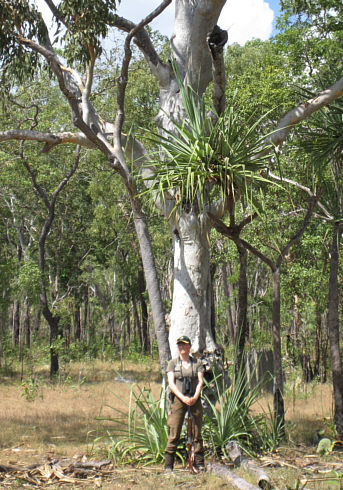 In Arnhem Land - Australia 2016
Since I can think, the nature is the most important "retreat room" for me, place of my interest and of my inspiration. Already as a child I drew, held my experiences and "prepared" my first animal in the age of ten. It was obvious to became a agriculturist and therewith both solidified my anatomic acquirements and acquired funded knowledge. A professional school education to state-certified economist and master in the ambit garden and landscape architecture completed my training. The taxidermy accompanied me during this entire time - by countless reading of specialist literature, visits of training courses and of course by practical trying out of new techniques to perfect myself in my professional skill, prepare animals.
The art and passion to breathe life into animals again, to retain its dignity and authenticity, let go never again me since then.
Since 1999, I work exclusively as self-employed taxidermist. I am member of the German Taxidermy Association e.V.
In the year 2000, a life-dream came true. I could aquire a 160 years old forester's lodge, convenient in the idyllic valley Heidelbachtal, between the towns Drebach, Wolkenstein and Hopfgarten in the uplands Erzgebirge (Ore Mountains). Here I have most ideal conditions for my appointment since then.
What were decades ago the vaults of a stable, molted to a big show room with connected workshop. Gladly you can visit both.
To the appointment belongs to me the observation in free nature - wedded to the hunt with the weapon. Since 1992 in the property of a game-license, I pursue this passion as often as possible - also on the search of new viewpoints and expression-forms, that are essential for my occupation. Always by my side is thereby the Weimaraner male dog Primus.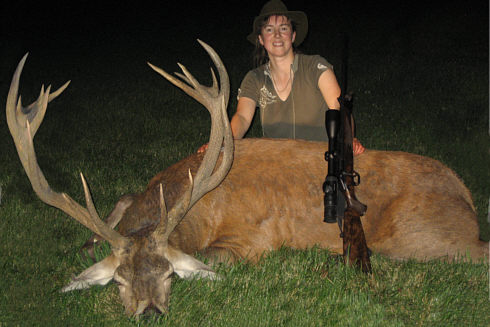 Great moment!

My home is the Erzgebirge (Ore Mountains). Nevertheless, I have felt drawn into other countries and to distant continents with big fascination for years. More about hunting trips can be found on the page Hunting with friends.
These trips not only widen my personal horizon. They inspire me for my work - and this not least insures to you, my customers. Be heartily invited.
Claudia Gloeckner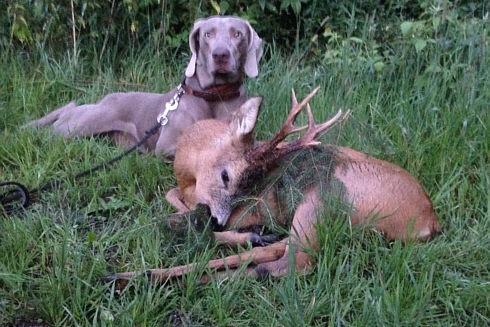 At the hunt always by my side-Primus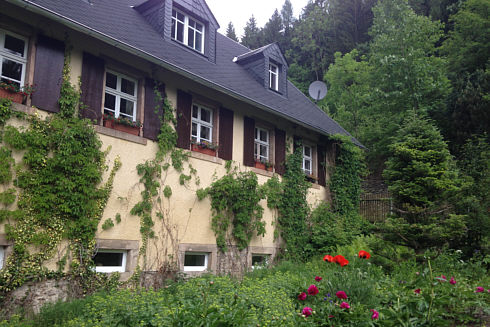 Former forester's lodge